7 Common Facebook Ads Mistakes to Avoid
There's no denying that social media ads can play a significant role in a business' overall marketing strategy.
Yet many people struggle to achieve great results when they do place ads, usually because they just jump right in to running ads without giving it much thought or planning.
This can lead to: "I tried Facebook/Instagram ads…. they just don't work for me."
If you've found yourself saying this, or have heard others and it's stopping you from trying social media ads to get your message out there, here are some common mistakes to avoid.
1. You're Using the "Boost"/ "Promote" button

It's very easy to be lured into clicking that button, especially when Facebook gives a little message saying your post could be seen by thousands of more people for just $10 or $20 dollars. 
And while the number of views will definitely rise, the truth is that the majority of people seeing your post won't engage in a way that will be meaningful to your business.

In a nutshell, your boosted post will be shown to people who fit within your general targeting parameters, but you aren't leveraging the full power of Facebook's advertising algorithms. 
This can lead to you seeing little to no return for the money you spent.

Instead of booting/promoting your post, it's best to use Facebook's Ads Manager where you will be able to truly capitalize on all the features & targeting options.

2. You Don't Have a Plan

An effective campaign all starts with being very clear on why you are running it in the first place.

Is the goal to increase online sales of a certain product?

Are you looking to increase your mailing list by getting people to sign up?

Do you want to drive traffic to your website?

Or are you wanting to boost the visibility of your brand?

Who are you trying to reach with this ad?
You want to get really super clear on this. The clearer you are, the more effective your ad campaign will be. 

Remember the old adage….if you try to please everyone, you end up pleasing to no one. 

When you get clarity on your goals & desired outcomes, this will help you create the right type of campaign and deliver it to the exact audience you are trying to reach.
3. You Don't have Facebook Pixel Set Up

This is another key element. 
Facebook Pixel is code that you place on your website which then helps to track all sorts of data from your Facebook Ads.

This data can not only help show you the effectiveness of your ads, but also provide valuable information which allows you to re-target those people in the future, as well as see what they are doing on your website when they return.
When you set up your Ads Manager, there will be a section where Facebook walks you through creating your Facebook Pixel and adding it to your website. 

4. You Don't set the Right Campaign Objective
Facebook gives you a number of objective options as the first step when you set up your campaign. You want to make sure that you choose the objective that matches what the goal is you wrote down in your plan (Step 2 above).
By choosing the right objective, you are helping Facebook ensure that your ads get shown to the people who match up with that objective.
For example, a "Reach" objective serves the purpose of showing your ads to as many people as possible…. whether they click on it or not.
Whereas a "Traffic" objective will show your ads to people who have a history of clicking on ads to visit a website.
5. You Aren't Using a Custom Audience
This is such a key element of Facebook's marketing power that I can't stress this enough.
Unlike many other advertising vehicles, Facebook provides the data and tools to target your ideal customer almost to a granular level.
By using the information from your Step 2 planning phase of identifying your perfect audience, you can then use Facebook's "Core Audience" tool to specify things such as:
Age
Gender
Location
Interests & hobbies (ie. not only Horses & Equestrian, but specific disciplines such as Dressage, organizations they might belong to, magazines/websites they likely follow online etc.)
You can even try out:
"Custom Audiences" - where you are reaching out to people who have previously engaged with your business,
and

"Lookalike Audiences" - which is reaching new people whose interests are similar to those of your best customers.
6. You Only Set Up 1 or 2 Ads

Another common mistake is not availing yourself to creating multiple ads for your campaign, and instead putting all your eggs in one basket with only 1 or 2 ads.
I like to set up a minimum of 4 ads per campaign, where I use different pictures and slightly different text on each one to see which resonates the most with potential customers.
Once the ads are running, it will be clear which ads are the most popular. You can then turn off those under-performing ads and put the remainder of your budget behind the high performers.
Remember, you set your budget at the "Ad Set" level (be it a max daily budget or a lifetime budget).
So having 6 ads vs. 1 ad does not impact the overall budget you've set.
Facebook is all about experimenting to see what works, and what doesn't. So that moving forward you can keep repeating what works.
7. You Make Changes to Your Ads Too Early
While it's tempting to constantly be checking in on your ad results when your campaign starts, do your best to avoid this.
It takes Facebook at least 72 hours for their "learning phase" to complete while their algorithms do their work.

So making any changes during this period means you run the risk of potentially changing what could have been a fantastic ad.

---
There are many other Do's and Don'ts when running Facebook & Instagram ads, but the above are some critical ones to help you avoid some common pitfalls while you get started.
Facebook and Instagram ads are all about taking things one at a time and testing.
It IS possible to see real results for as little as $10/day ad spend.
Until next time!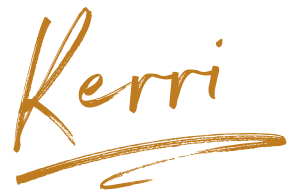 ---
LHelp ensure your next Facebook / Instagram ad campaign is a success! 😊